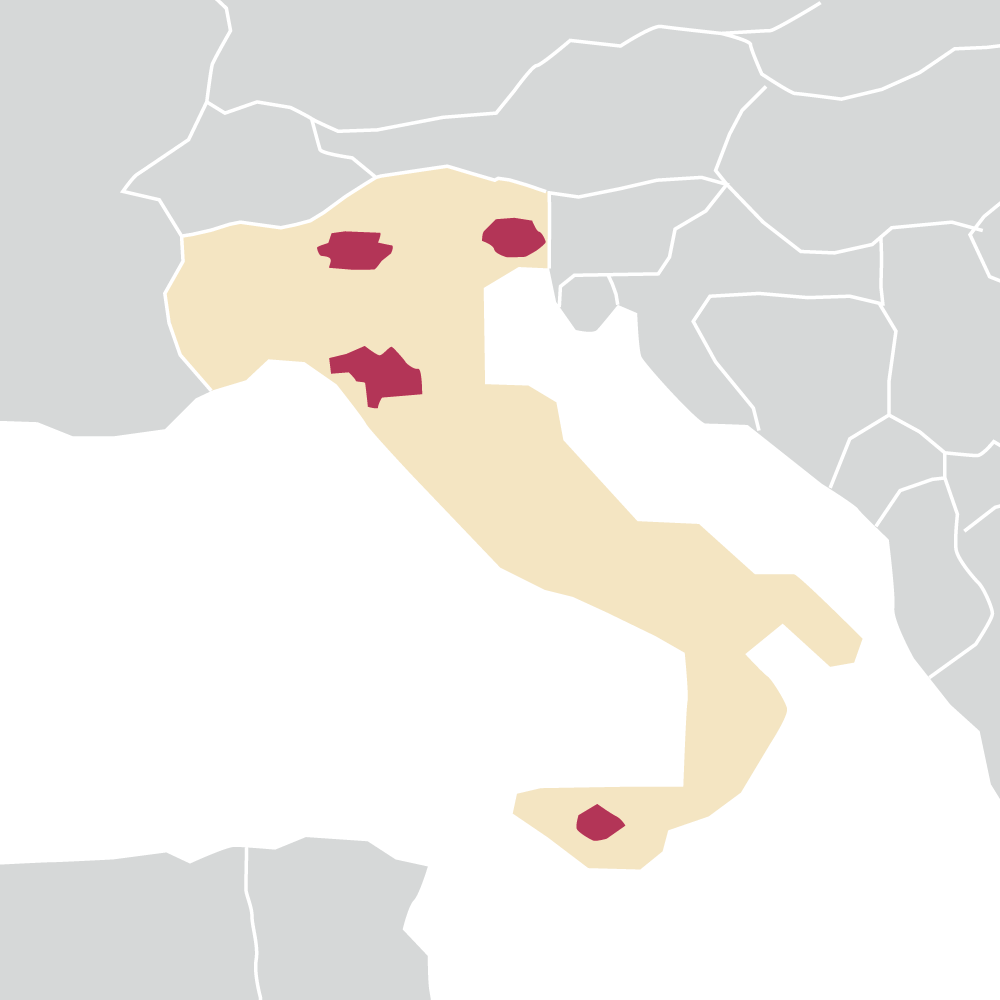 ANDIAMO IN ITALIA
Region: Marsala, Sicily
Marsala is cultivated in a rather large area in the Trápani province on the west coast of Sicily. Most of the wine spans color wise from dark-golden to light amber, and is available in a large number of varieties. Marsala is markedly oxidative, with hints of hazelnut and dried porcini mushrooms, and in the most refined versions Vergine/Soleras, isn't counted as a decidedly dessert wine. The oxidation comes from the mandatory barrel aging, where the barrel isn't filled up completely.
Region: Tuscany
The Sangiovese grape performs better when it can receive more direct sunlight, which is a benefit of the many hillside vineyards in Tuscany. The higher elevations also increase the diurnal temperature variation, helping the grapes maintain their balance of sugars and acidity as well as their aromatic qualities.
Region: Friuli Grave
Grave del Friuli is a DOC covering a large area of land in Friuli-Venezia Giulia, between the Alps and the Adriatic sea.The stony, limestone-rich soil originated in the mountains and has been deposited across the plains over the years. The extensive stretch of stones beneath the vines reflects heat and light during the day to help the grapes ripen.
Region: Veneto
It has the second most DOCGs, along with 29 DOCs. Venetian wine is produced in Veneto, a highly productive wine region in north-eastern Italy. In Veneto, two different wine areas are clearly distinguishable. The traditional vine training system of the eastern part is the Sylvoz system, today replaced by the Guyot system, while in the western part there is more traditionally the Pergola system.